Olbas Lozenges - Fights Coughs Without The Sugar!

Fights Coughs Without The Sugar!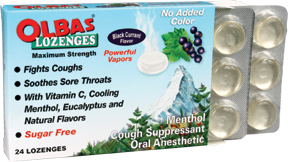 Maximum Strength, Fights Coughs

Soothes Sore Throats and Mouth Pain

Powerful, Cooling Vapors Help Your Nasal Passages Feel Clearer

Delicious Black Currant Flavor, With Vitamin C, Menthol and Eucalyptus

Sugar Free, Gluten Free, Color Free, Suitable for Vegetarians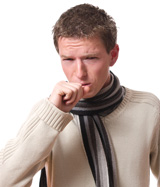 Olbas Lozenges give you maximum strength cough suppressant action that also makes your nasal passages feel clearer.
These tasty lozenges help you fight coughs due to minor throat and bronchial irritation that often occurs when you have a cold, or when you inhale an irritant, like smoke. They also have a natural anesthetic action that provid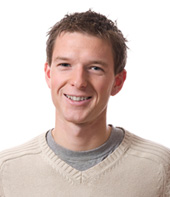 es instant, cool, soothing relief for sore throat.
Take one and breathe in deeply... you will notice almost immediately how the powerful, cooling vapors give you an intense feeling of increased airflow in your lungs and sinuses!
Features pleasant tasting Black Currant flavor, combined with soothing Menthol, Eucalyptus and Vitamin C - a key immune system nutrient and a potent free-radical fighter.
Sugar Free, Color Free, Vegetarian Friendly
Olbas Lozenges are sweetened with ISOMALT, a natural sugar substitute made from pure beet sugar. They are suitable for use by those on sugar controlled diets and by vegetarians. The body's enzymes metabolize ISOMALT much more slowly and less effectively than conventional sugar. This leads to a lower increase of blood glucose and insulin level compared to glucose or sugar.
Isomalt has been approved for use in the United States since 1990. It does not promote tooth decay, and has only one half the calories of sugar. Like the dietary fiber in green beans, onions and various types of fruit, ISOMALT belongs to a group known as 'low digestible carbohydrates'. These carbohydrates stimulate bowel activity and aid regularity. Like with some fruit (such as plums), excessive consumption can have a laxative effect. Just as with high-fiber foods, the regular consumption of ISOMALT in moderate amounts is tolerated very well and helps to promote good health.
Directions:
Adults and children 3 years and over: Allow 1 lozenge to dissolve slowly in the mouth. Repeat every hour as needed, or as directed by a doctor.
Children under 3 years: Ask a doctor.
Olbas Lozenges Details
Contains 24 lozenges per box.
Active Ingredient (in each drop): Menthol 10 mg (Antitussive, Cough suppressant, Oral anesthetic)
Inactive Ingredients: Black currant flavor, citric acid, eucalyptus oil, isomalt, natural color,
vitamin C.
Customers who bought this product also purchased